Please Come to the Company Picnic on August 5
[July 12, 2023] We work hard together, and it is time to play at the company picnic. Please bring your immediate family on Saturday, August 5, from 11 a.m. to 3 p.m. at the Jefferson County Fairgrounds in Madras.
This year's picnic will have more food, activities, and prizes than ever before. Organizers have lined up three bouncy houses, face painting, kids races, a photo booth, a mechanical bull, a cornhole tournament, and watermelon-eating contests. Take your best shot at winning the highly competitive, tasty, and long-running salsa contest.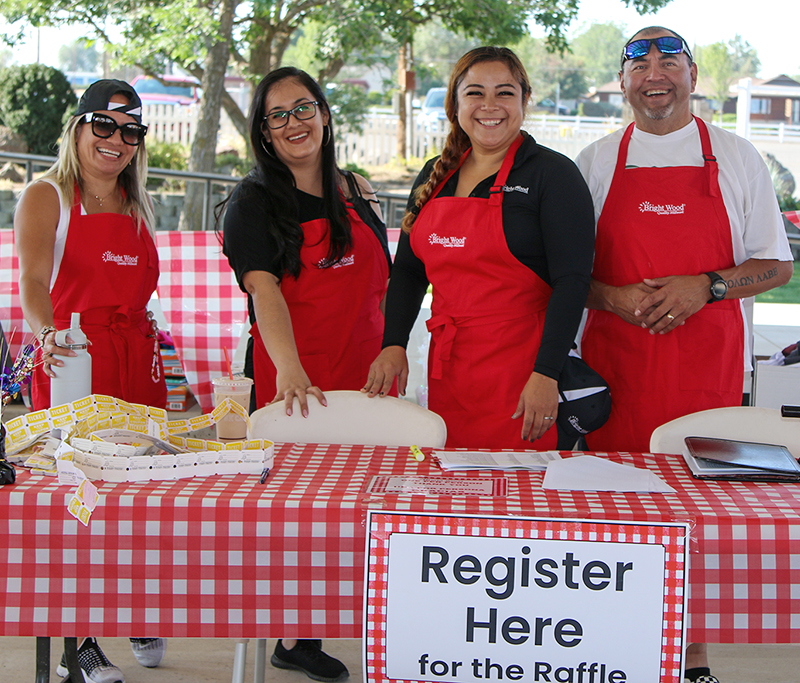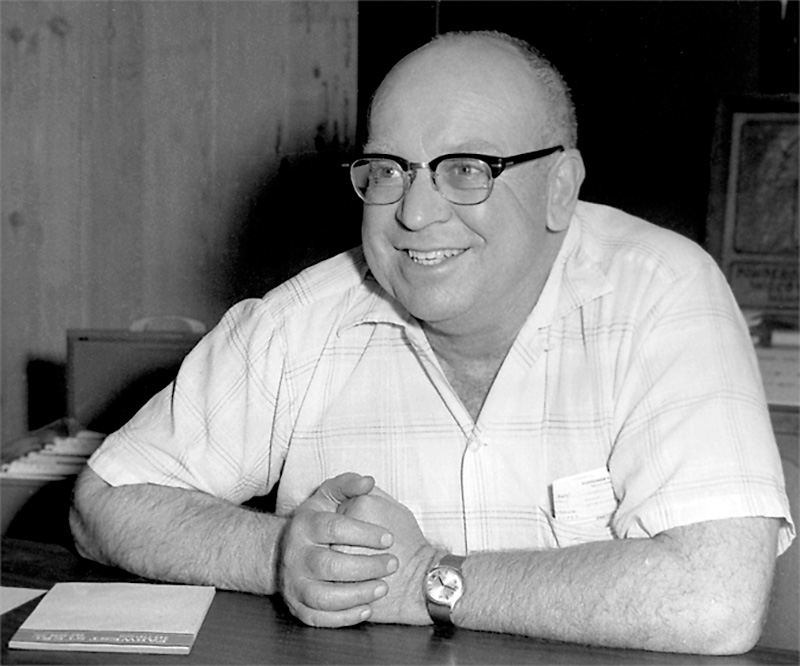 60-Year-Old Tuition-Assistance Program Still Helping Bright Wood Families Today
[May 19, 2023] Bright Wood's Children's Educational Tuition Assistance Program (CETAP) provides financial assistance for post-high school education ranging from college to trade school for employees' dependent children.
The company has distributed over $1 million in CETAP funds since the early 1960s when founder Carl Peterson established the program.
Contact Bright Wood's Personnel Department at 541-475-7799 between 7:30 a.m. and 4:30 p.m. to learn more and apply.
Need an Alternative Work Schedule?
Consider the Weekend Shift
[March 23, 2023] Several Madras plants have added --or soon will – weekend shifts that start on Friday and end on Sunday. These are 12-hour shifts, so you work 36 hours in three days and then have four days off. Weekenders qualify for full-time Bright Wood benefits.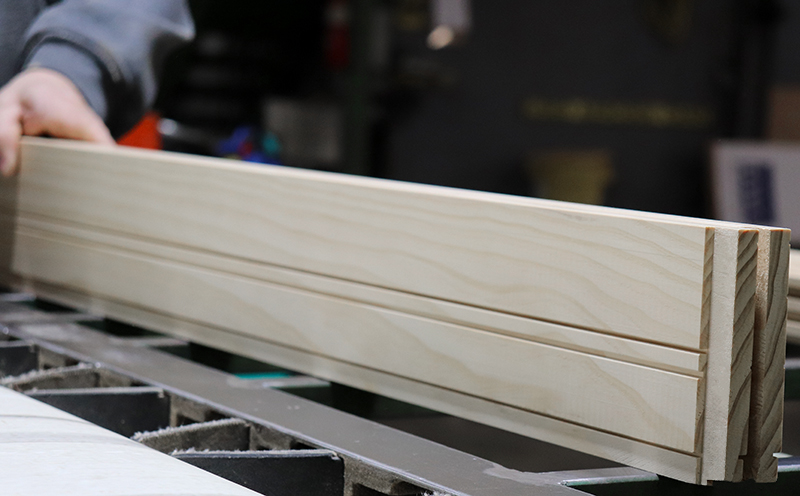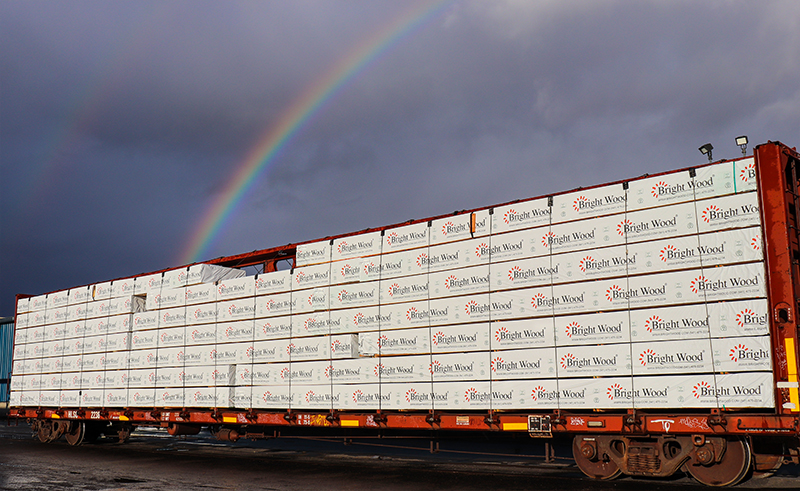 Bright Wood Contributes $2 Million to the 401(k) Savings and Profit Sharing Plan
[March 9, 2023] Bright Wood CEO/President Dallas Stovall announced the company is contributing an additional $2 million to the 401(k) Savings and Profit Sharing Plan. Plan participants will see the new funds in their Empower accounts before June 30, 2023.
Only Plan participants employed by Bright Wood on December 31, 2022, are eligible.
Bright Wood will distribute the monies in two ways:
Profit Sharing: All Plan participants will receive a share of the funds. Each individual's percentage of the overall payroll determines their allotment.
401(k) Match: Associates who deferred a portion of their pay into the Plan in 2022 (and 94 percent did) will also receive an additional contribution matching a percentage of their savings. Every Plan member's share is calculated using the same ratio.
Bright Wood will have distributed nearly $6 million in profit sharing, 401(k) matching, and bonuses in 2022. "Last year was the best in company history," Dallas said. "These retirement plan contributions and bonuses wouldn't be possible without the hard work and dedication of every Bright Wood person. Thank you so much for your contributions."
Eye Safety Starts Before You Get Out of Your Car
By Jim Sanders, Safety Manager
[March 9, 2023] Bright Wood has suffered 17 recordable incidents in the last three years involving an object in someone's eye. In other words, five to six people suffer eye injuries annually.
History shows the majority of our eye injuries occur outside. If everyone wore their eye protection as soon as they arrived at work (before leaving their vehicles) and continued wearing it until they returned to their cars after work, we'd all be a lot safer. This is in fact, Bright Wood policy.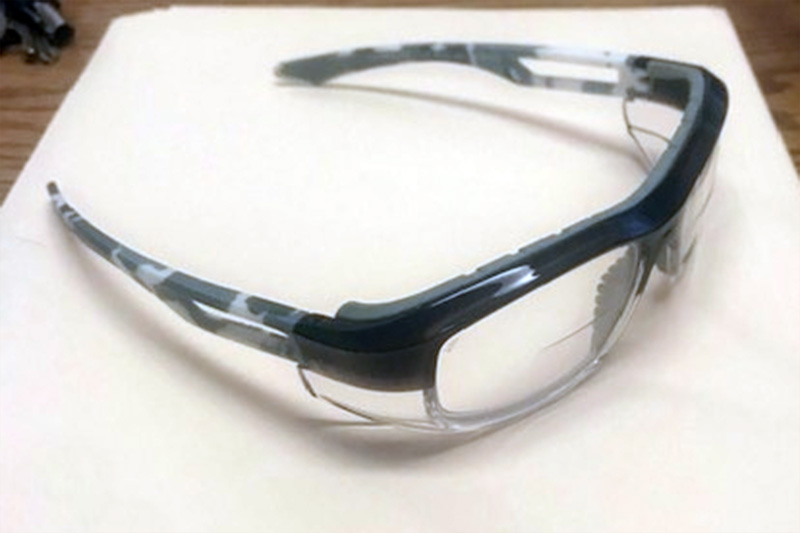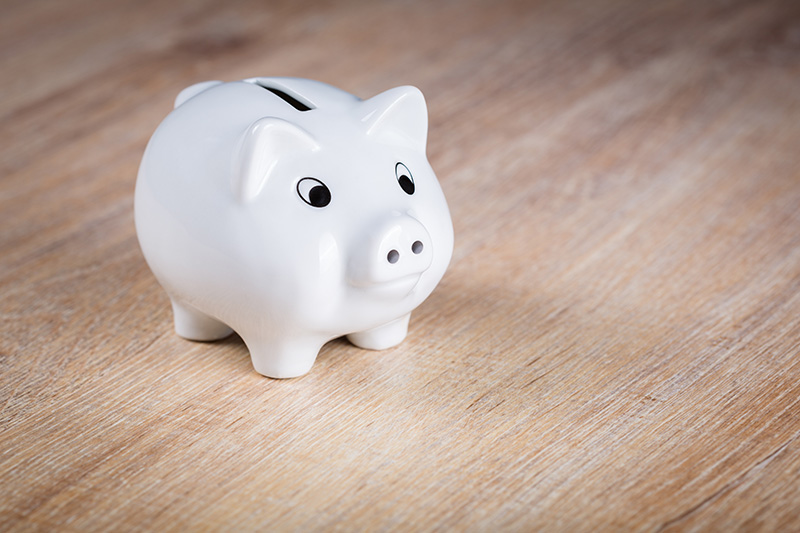 New Program Helps Plan Members Save Money on Generic Medications
[February 23, 2023] Bright Wood's Health and Wellness Plan (BWHWP) members now have access to Price Edge, a new cost-saving program from Optum Rx. The tool automatically kicks in whenever Plan participants use their BWHWP card while filling prescriptions for generic medications at participating pharmacies.
There are typically two price options for every prescription you fill: the with-insurance rate and the without-insurance one. According to Optum Rx, their price is lower 90 percent of the time because they can negotiate better fees with the drug companies due to their market share. Sometimes, however, it is cheaper not to use the Plan.
The Cost Edge tool benefits BWHWP members by:
Visit OptumRx.com or download their app to learn more about the Cost Edge tool, find in-network pharmacies, and research drug prices. You can also call Optum Rx at 1-855-505-8107 if you have questions.
Save Up to $2,198 on Closing Costs When You Buy a Home
[October 25, 2022] Oregon Bright Wood employees and their family members can now take advantage of the Preferred Mortgage Savings Plan offered by CrossCountry Mortgage (CCM). The plan helps people prepare to buy a home and reduces their expenses.
Plan participants can save up to $2,198 on closing costs when they buy a new home or refinance an existing loan. CCM waives the processing, underwriting, appraisal, credit report, and flood certificate fees.
"Everybody deserves to own a home," said Keely Matteo of CCM and a Madras native. "Even if you think you can't do it, we can help you build a plan to get you there."
"Education is a big piece of CCM's Preferred Mortgage Saving Plan," Keely said. "I want people to feel comfortable by knowing how the loan program works and that they can afford homeownership in the long term."
"The class covers what we look at to approve you for a mortgage," Keely said. "We show you how to do a budget. We'll teach you what things to expect when you own a home, such as repairs and expenses that might come along."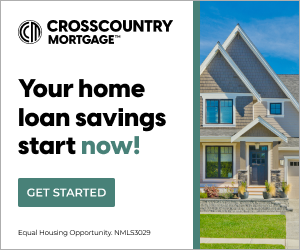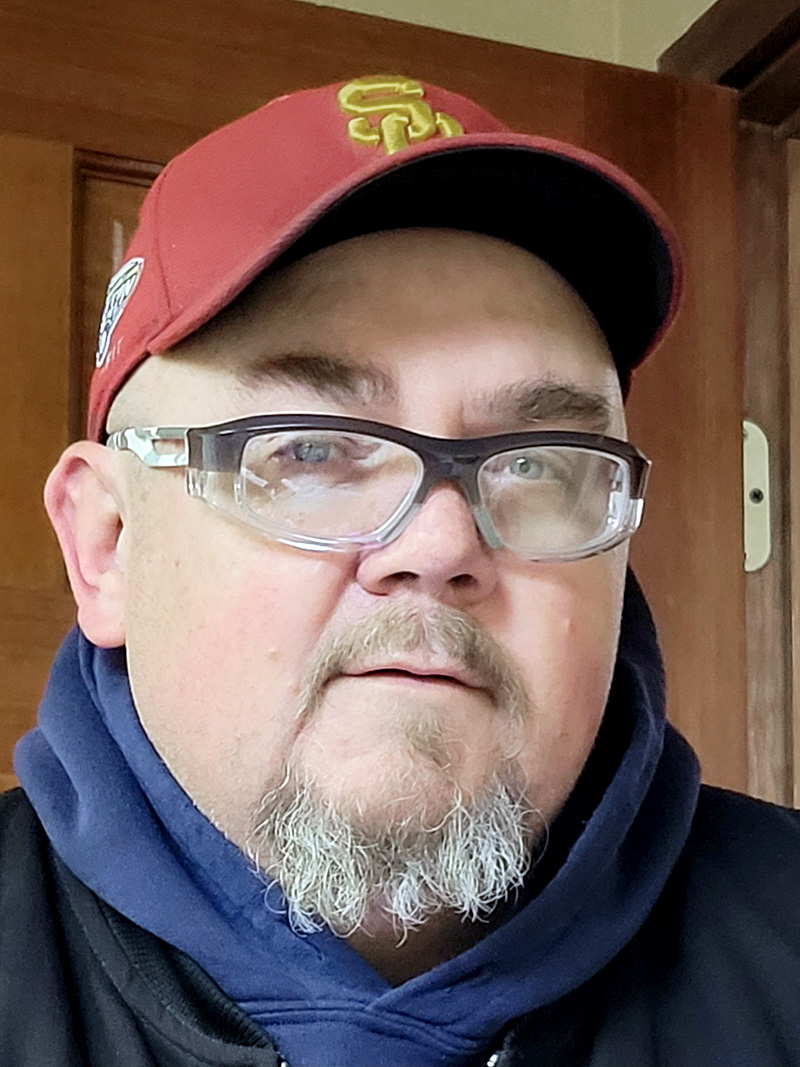 Save Money on Your Next Pair of Prescription Safety Glasses
[August 22, 2022] Oregon Bright Wood associates with optional Eye-Med vision coverage are now eligible to purchase prescription safety glasses from Walmart's Vision Centers in Redmond and Bend at a substantial discount.
Bright Wood will pay for the prescription lenses for your new safety glasses while you are only responsible for purchasing the frames, which run from $9 up to $29.
To participate, you need to present the Walmart Vision Center with:
Call Bright Wood's Personnel Department at 541-475-7799 with questions.
Check Your Bright Wood Email
Summary Plan Descriptions
Links to Benefits Providers' Websites
Aflac | www.aflac.com
Aflac's supplemental insurance can help you pay out-of-pocket expenses that are not covered by Bright Wood's Health and Wellness Plan. You can opt into accident, critical illness, cancer, and/or dental coverage to protect your family when the unexpected happens.
Call Aflac agent Arlene Zanella Gannon at 541-388-8483 to sign up with the Bright Wood group rate and payroll deductions.
Employee Assistance Program | www.worklifehealth/Standard6
Bright Wood's Employee Assistance Program (EAP) can help you cope with depression, grief, relationships, addictions, and stress. The EAP can also support you in setting new goals and improving your life.
Call 1 (877) 851-1631 24-hours a day, seven days a week when you need free, confidential help from a credentialed provider. The program includes up to six face-to-face assessment and counseling sessions per issue. The EAP also offers financial and legal services along with identity theft and fraud resolution assistance.
Empower Retirement | www.empower-retirement.com/participant
Empower Retirement is the administrator and bookkeeper for the Bright Wood 401 (k) Savings and Profit Sharing Plan.
Use their web site, mobile app, or call (800) 338-4015 to set up and manage your account. You can change your payroll deductions, designate beneficiaries, check your account balances, and much more. Plan for retirement using their online tools.
EyeMed Vision Care | www.eyemedvisioncare.com
EyeMed Vision Care is an optional vision benefit Bright Wood people can add during Open Enrollment (March 15 to April 15). Buying coverage and using in-network providers may save you and your family money on eye exams, glasses, contact lenses, laser vision correction, non-prescription sunglasses, and other vision-related products and services.
HealthEquity | www.myhealthequity.com
HealthEquity is Bright Wood's Flexible Spending Accounts (FSA) administrator. Visit their website to track your account balances, request reimbursement, and upload receipts for both Health Care and Dependent Care FSAs. You can also call them 24-hours a day, 365 days a year, with questions at (866) 960-8055.
Wondering if an expense qualifies for reimbursement from your FSA account? Find answers here:
Kronos UKG Ready | https://secure4.saashr.com/ta/6022796.login?rnd=FUQ
Want to see your paycheck stub or timesheet? Go to Kronos UKG Ready to access information about your pay, hours worked, time off, benefits electives, training, etc. You can also update your contact and direct deposit details.
First-Time Visitors: Your username is your Bright Wood employee identification number and your password is the last four digits of your social security number. If you have questions, call the Personnel Department at 541-475-7799.
MDLive | www.MDLIVE.com
Use your computer or phone to consult with a licensed doctor or therapist 24 hours a day, 7 days a week, 365 days a year. Both medical and therapy appointments are free. Visit the website or call 1 (888) 725-3097. There is also an MDLIVE Mobile App you can install on your smartphone or tablet.
Prescription Solutions® by Optum RX | www.optumrx.com
Bright Wood associates can save money by using this mail service pharmacy for ongoing prescriptions. You can order refills online, see your prescription history, and check the status of current orders. Plus, you can locate an in-network pharmacy, research drug prices, and find ways to save money using the pharmacy plan.
rapid! PayCard® MasterCard® Debit Card | www.rapidfs.com
Bright Wood associates have the option of receiving all your take-home pay or an amount you designate on a rapid! PayCard® MasterCard® debit card. Once you've signed up for a card with Bright Wood Personnel, use this website to check your current balance, review a 60-day history of all the transactions on your card, and pay bills online.
Download the rapid! PayCard mobile app to your smartphone so you can check your balance, receive text alerts, move money between accounts, pay bills, etc.
What If My Card Is Lost or Stolen?
Call 1 (877) 380-0980 as soon as you suspect your debit card or personal identification number (PIN) has been lost or stolen. Call the same number if you notice a transaction you did not authorize in a text, online account history, or printed statement.
Also, tell your site's Personnel Office to deactivate your card. All the funds in your account will carry over onto a  replacement card, so there should be a minimal time when you don't have access to your money during the workweek. There are no fees for acquiring, using, or replacing pay cards the first time.
Regence BlueCross BlueShield of Oregon | www.regence.com
Regence BlueCross BlueShield of Oregon is Bright Wood's claims administrator for the company's self-funded health care plan. Use Regence's website to find information about your medical and dental claims and view Explanation of Benefits statements.
Two tips for registering on the Regence website:
Members of the Bright Wood Health & Wellness Plan can take advantage of these Regence programs:
Call 1 (866) 543-5765 or email [email protected] to add a SpecifiCare nurse to your support network.