Bright Wood's manufacturing know-how keeps us ahead of the pack. When you buy engineered dimension lumber with the Bright Wood stamp you are gaining from our over 45-plus years of finger jointing experience. We've developed manufacturing and tooling technologies and a knowledge base that give us a competitive advantage when it comes to getting it right the first time.
You can count on Bright Wood for dimension lumber that is longer, stronger, straighter than solid material, and ready for your customer's job site.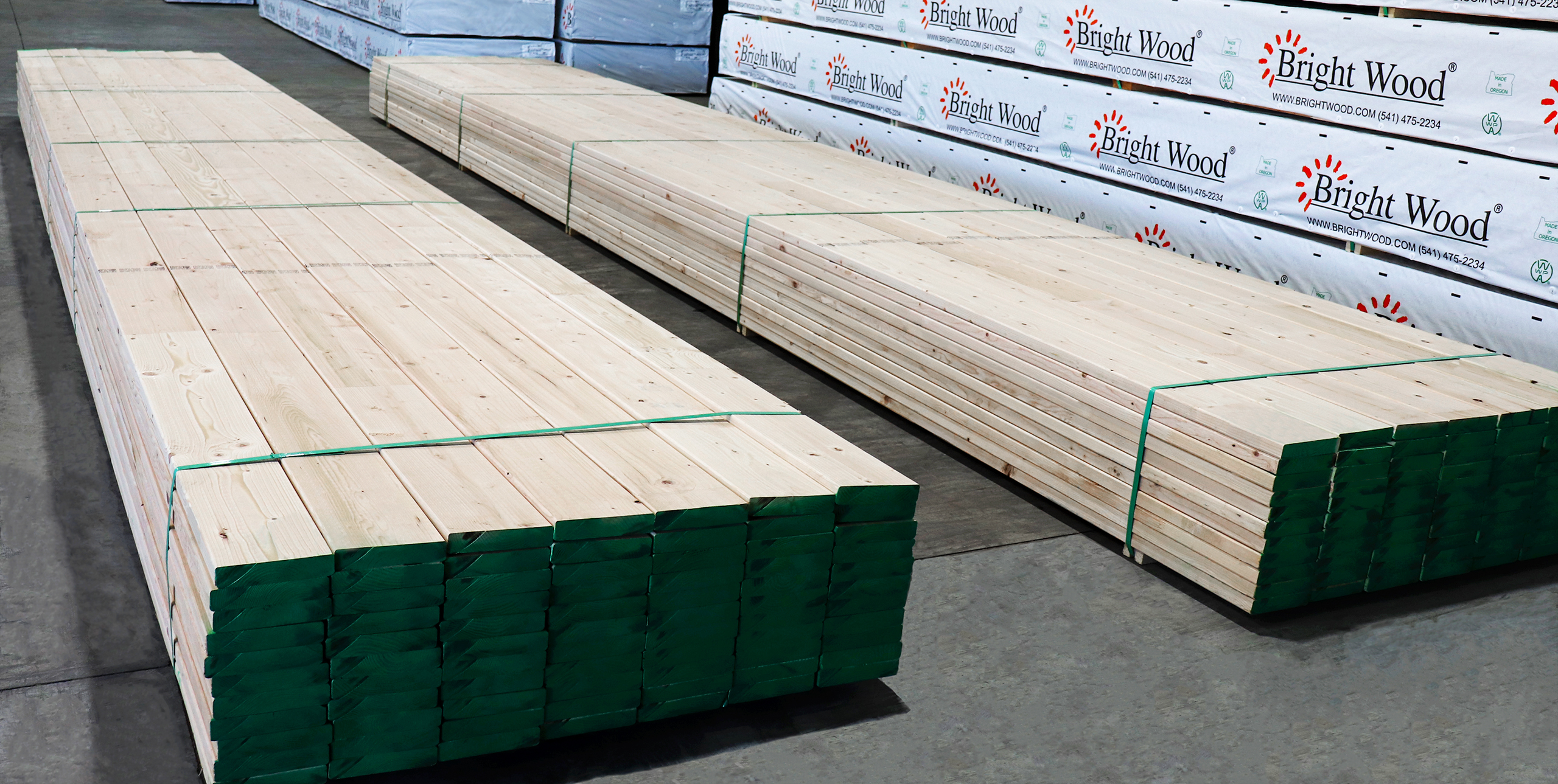 Just What Engineered Dimension
Lumber Should Be
Accepted for Use
Under All Building Codes
Structural-glued dimension lumber is accepted for use under all model building codes and is interchangeable with solid-sawn dimension lumber of the same size, grade and species, and is grade-marked accordingly.
Certified for Vertical and Horizontal Applications
Bright Wood's dimension lumber is certified as CERT EXT JNTS by the Western Wood Products Association (WWPA), which means the joints are certified for both vertical and horizontal applications.
Bright Wood uses a waterproof, exterior-type adhesive that meets the requirements of ASTM Product Standard D2559 and the WWPA's Glued Products Procedures for Mill Certification and Quality Control, C/QC 101. Among those requirements, is a "heat resistant adhesive" represented by the "HRA" on Bright Wood's WWPA certification stamp.
The Size, Species, and Grade You Need
Bright Wood's finger joint dimension lumber products are manufactured on demand to ensure you get the tallies you need. We offer multiple size and species options.
Bright Wood Stamp
= Quality
Bright Wood's dimension lumber is graded and tested throughout the manufacturing process to ensure it meets the same load and strength requirements as solid-sawn lumber. We use the Western Wood Products Association's (WWPA) rules and specifications.
Examples of
quality control procedures: