Why Cut a Hole
in a Perfectly Good Wall?
Is there a more responsible and renewable product that adds more function, beauty, and value to a home than a wood window or door?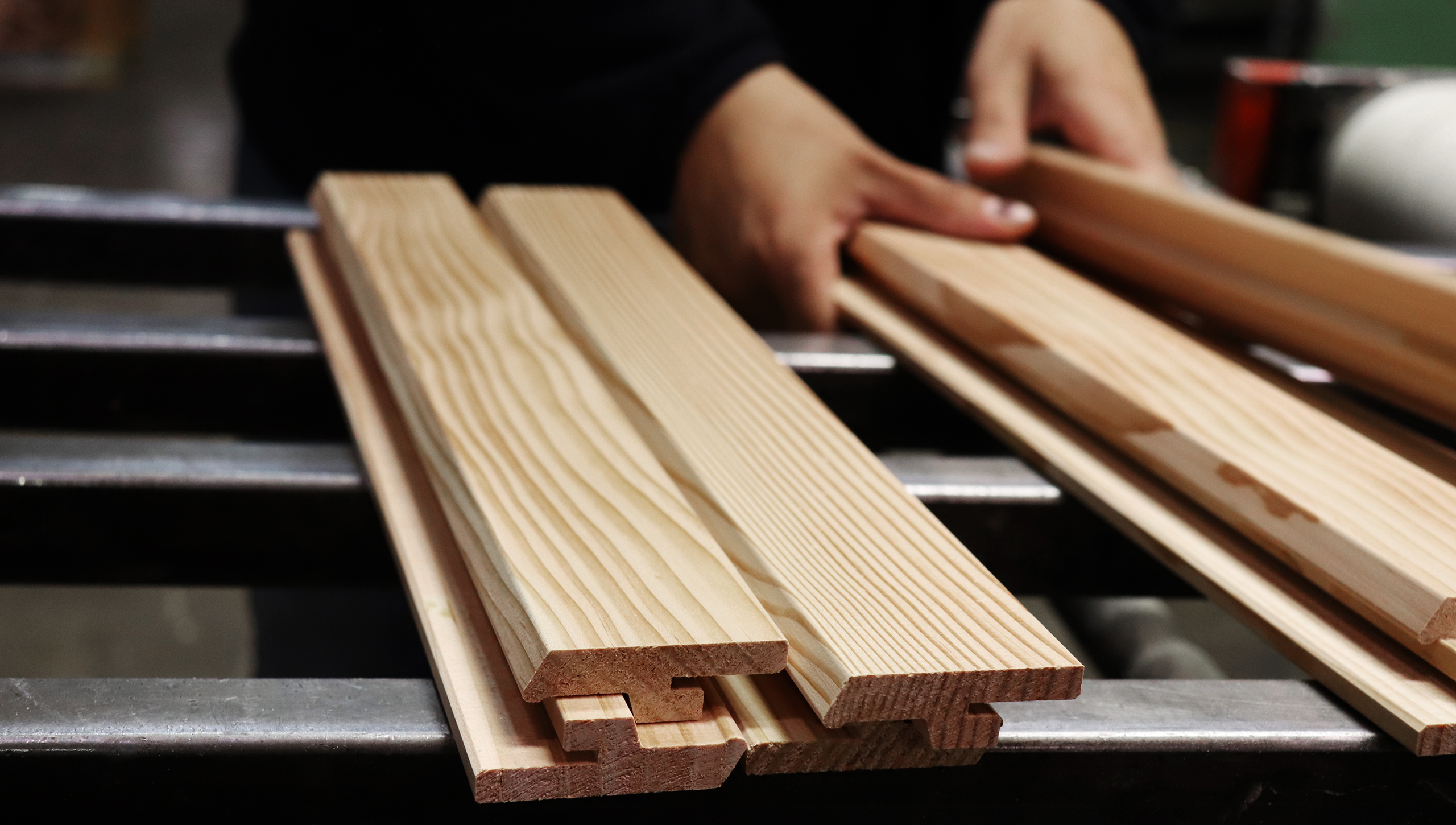 When you choose Bright Wood for your wood component needs, you get:
Call our sales department today at (541) 475-2234 to learn how you can benefit from Bright Wood's value proposition.
Bright Wood can supply all the components listed below (and more) in a mixed truck shipment. Ordering in small batches helps you turn your inventory faster and more often, eliminating costly Stock Keeping Units (SKUs).
Veneers for Flat or Bending Applications
Bright Wood customers can buy veneers from our wide range of raw material choices, including domestic pine, Hem/Fir, and radiata pine. You can also specify the sizes, quantities, and order schedules to match your production needs.
Anything solid can be engineered to improve performance or reduce cost
Bright Wood has the advantage of engineering components, starting with a diverse equipment base and the shop floor experts to efficiently run each type. It makes anything possible for manufacturing high-performance components for doors, windows, and more. Bright Wood is known for linking different machinery together in flexible in-line systems so that products move seamlessly from one process to another without delay.
Bright Wood also works as a partner in the development of engineered wood components. Our Research and Development team will conduct product testing and performance capability studies on new products to assure they meet specifications from the get-go. Once testing is done, our Quality Department introduces process controls to assure engineered components are always manufactured to expectations.
There is little, and if anything, Bright Wood can't do when it comes to custom manufacturing components for windows and doors. Customers can request value-added processes such as finishing components at any level up to ready to assemble.
The scope, variety, and depth of our operations make anything possible. Call Bright Wood's knowledgeable sales staff today at (541) 475-2234 to learn how you can leverage our wood resources and manufacturing capabilities.