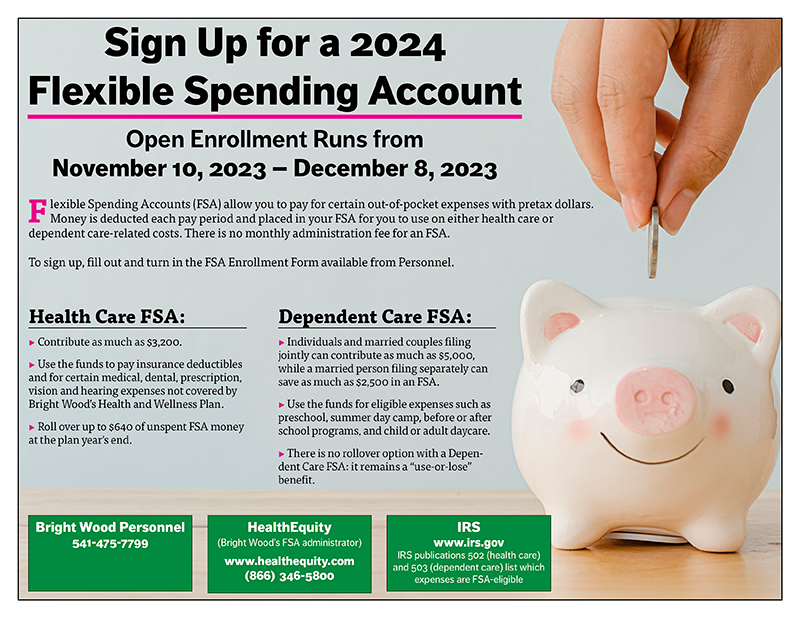 Sign Up for a 2024 Flexible Spending Account
[November 17, 2023] The enrollment deadline for 2024 Flexible Spending Accounts (FSAs) is December 8, 2023. You can elect to set up a Health Care FSA, a Dependent Care FSA, or both. All you have to do is fill out this enrollment form and turn it in to your site's Personnel Office.
Money goes into your FSA via regular, equal deductions each payday, starting on January 10. Your contribution is subtracted from your wages before federal, state, and social security taxes are calculated, so putting money into an FSA can potentially reduce your tax bill.
There is no monthly administration fee for Bright Wood's FSAs administered by HealthEquity.
Thanks, Miguel and Roxana for the Delicious Pupusas at the Picnic
[August 15, 2023] Instead of relaxing like the rest of us at the picnic, Bright Wood's Miguel Giron (Madras Plant 1) and Roxana Coreas (Madras Plant 8) cooked hundreds of delicious pork and chicken pupusas. The line at their Pupusas Roxy booth started early and lasted until closing.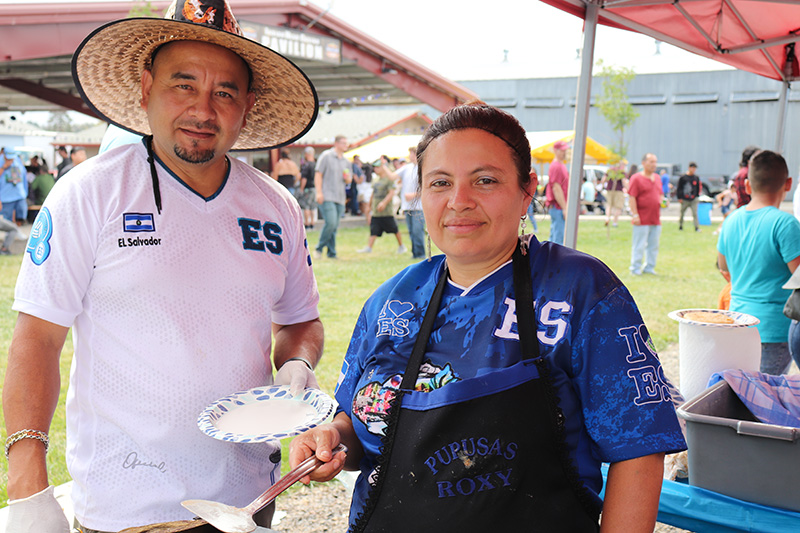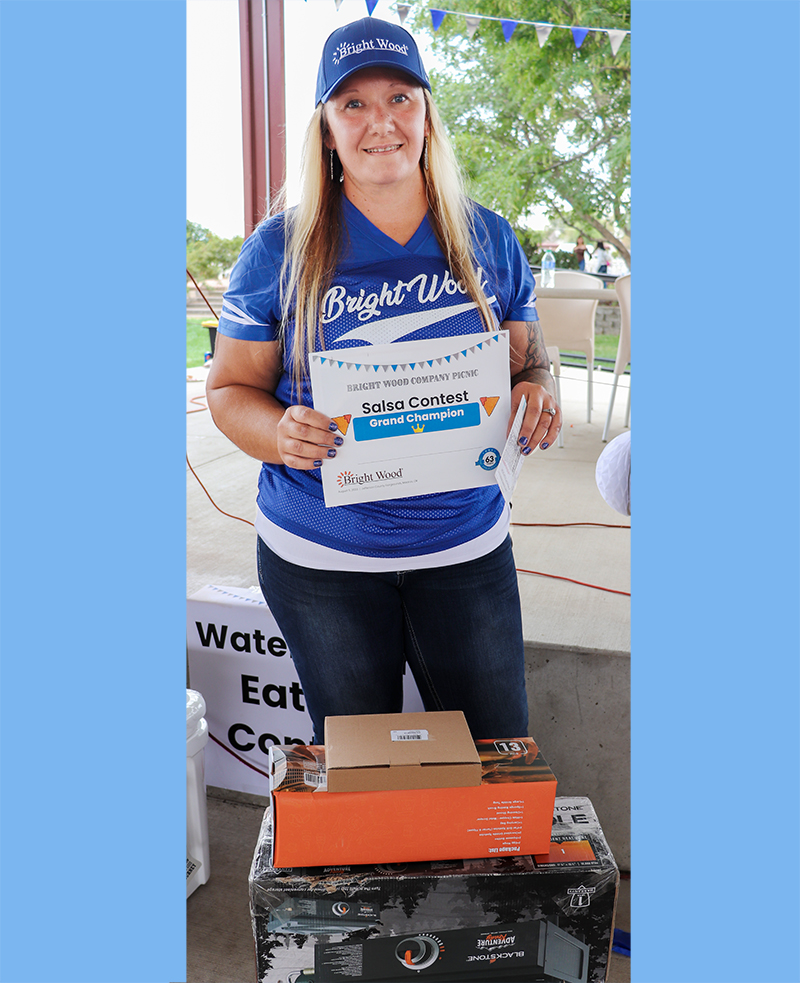 Misty Webb Wins Salsa Contest
[August 15, 2023] Misty Webb's (Madras Receiving) fruity salsa beat seven other entries to win the grand championship in the ever-competitive salsa contest. Her prize was a $300 Visa gift card and ten Trailblazers' tickets (four courtside).
Red Category:
1st Place: Jover Mabaet (Madras Receiving) won a Yeti Rodie 24 hard cooler
2nd Place: Alex Borja (Madras Plant 1) won a 17" Blackstone griddle with a cover and accessories
3rd Place: Eduardo Lopez (Madras Plant 4) won a Yeti tumbler set in black
Green Category:
1st Place: Sonia Cabral (Madras Plant 1) won a Yeti Rodie 24 hard cooler
2nd Place: Ranulfo Burgos Blas (Madras Receiving) won a 17" Blackstone Griddle griddle with a cover and accessories
Fruity Category:
1st Place: Ermelindo Borja (Madras Plant 15) won a Yeti Rodie 24 hard cooler
2nd Place: Misty Webb (Madras Receiving) won a 17" Blackstone griddle with a cover and accessories
3rd Place: Brandon Holicky (Madras Plant 8) won a Yeti tumbler set in purple
159 Bright Wood People Won Raffle Prizes
[August 15, 2023] Check your plant/department's bulletin board to see if you won a prize in the raffle. For the first time in company history, you didn't have to attend the picnic to win. Personnel drew 159 names from a list of all current employees at all Bright Wood locations on August 5.
Six lucky people won Bright Wood logo packs and gift cards at the Menomonie site in Wisconsin despite being 1,788 miles away. It was Bright Wood's way of saying, "We see you. Your contribution is essential and appreciated."
Prizes ranged from: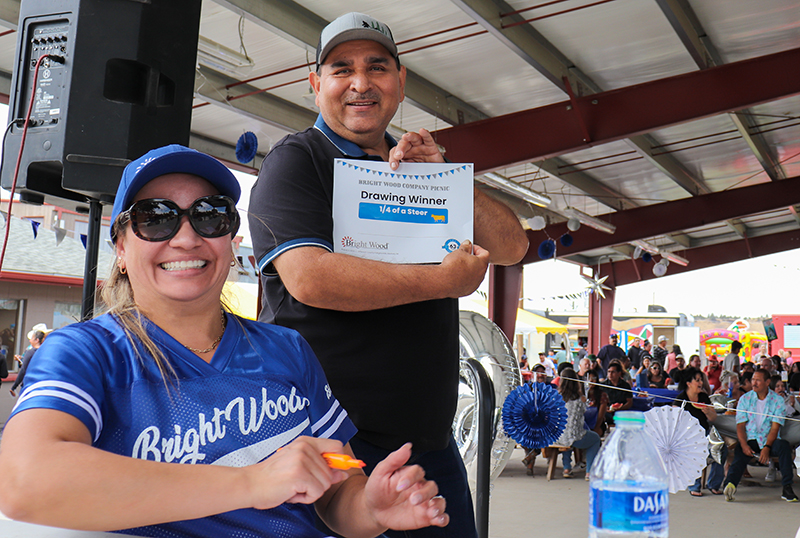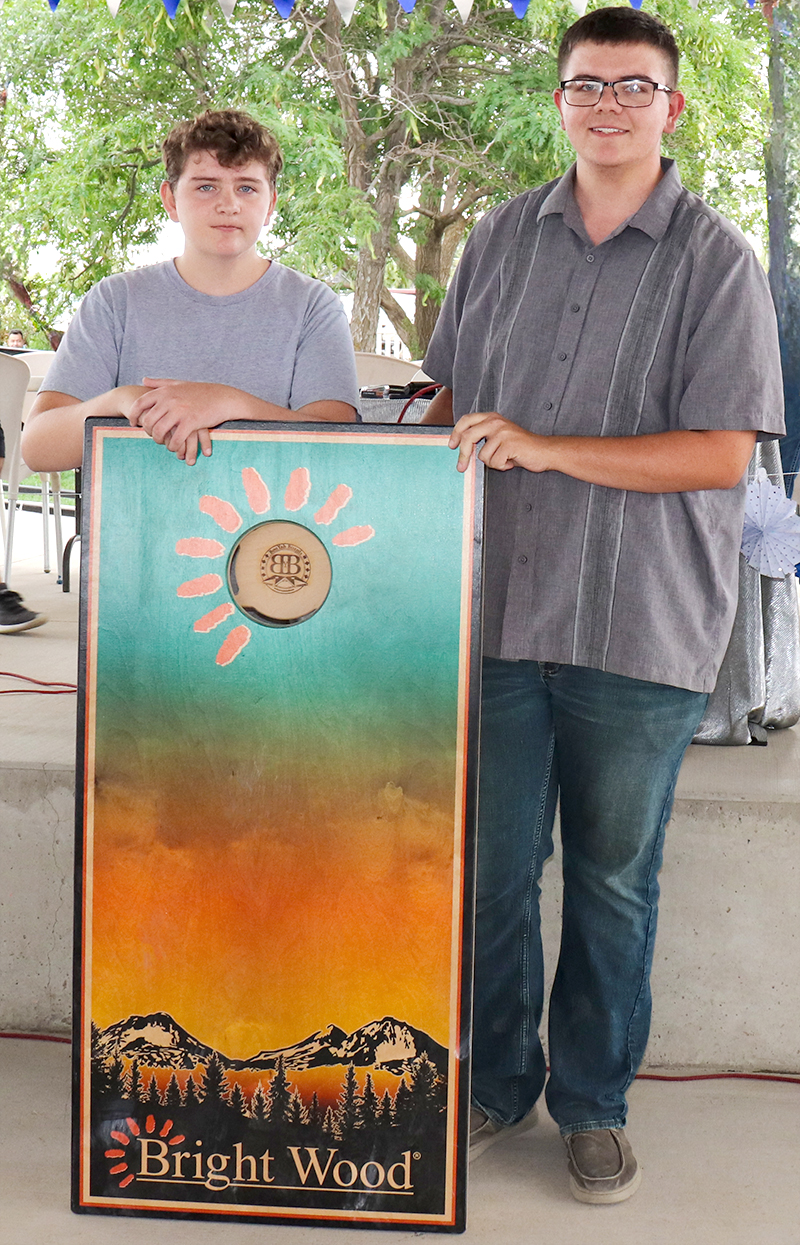 Webb Brothers Win Cornhole Tournament (and Our Respect)
[August 10, 2023] Twenty-seven teams competed in the picnic's first-ever cornhole tournament. The top two finishers took home custom-made cornhole boards and bags.
1st Place: Logan Webb (Madras Receiving) and Cameron Webb
2nd Place: Carmen Burgos (Madras Plant 8) and Gustavo Lopes (Madras Plant 8)
3rd Place: James Taylor (Madras Plant 13) and Daphne Taylor
Since first-place winners Logan and Cameron Webb are brothers, they decided they did not need two sets of custom boards in the same household, so they gave one of their sets to third-place finishers James and Daphne Taylor.
[August 10, 2023] Thanks to the many people whose work before, during, and after the picnic created such a lovely day for the rest of us.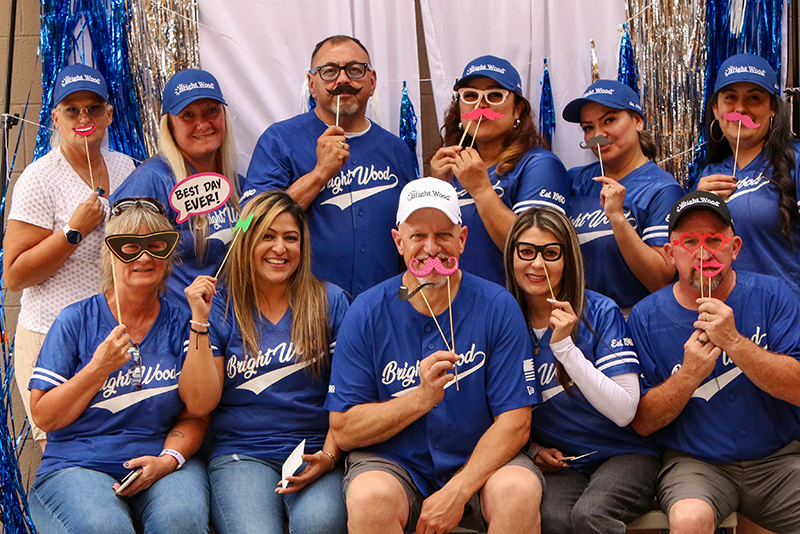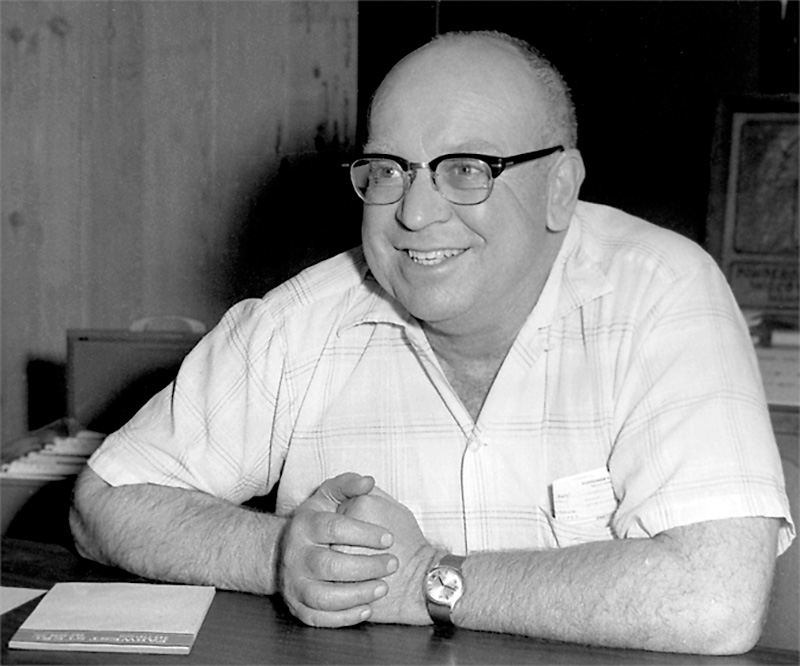 60-Year-Old Tuition-Assistance Program Still Helping Bright Wood Families Today
[May 19, 2023] Bright Wood's Children's Educational Tuition Assistance Program (CETAP) provides financial assistance for post-high school education ranging from college to trade school for employees' dependent children.
The company has distributed over $1 million in CETAP funds since the early 1960s when founder Carl Peterson established the program.
Contact Bright Wood's Personnel Department at 541-475-7799 between 7:30 a.m. and 4:30 p.m. to learn more and apply.
Need an Alternative Work Schedule?
Consider the Weekend Shift
[March 23, 2023] Several Madras plants have added --or soon will – weekend shifts that start on Friday and end on Sunday. These are 12-hour shifts, so you work 36 hours in three days and then have four days off. Weekenders qualify for full-time Bright Wood benefits.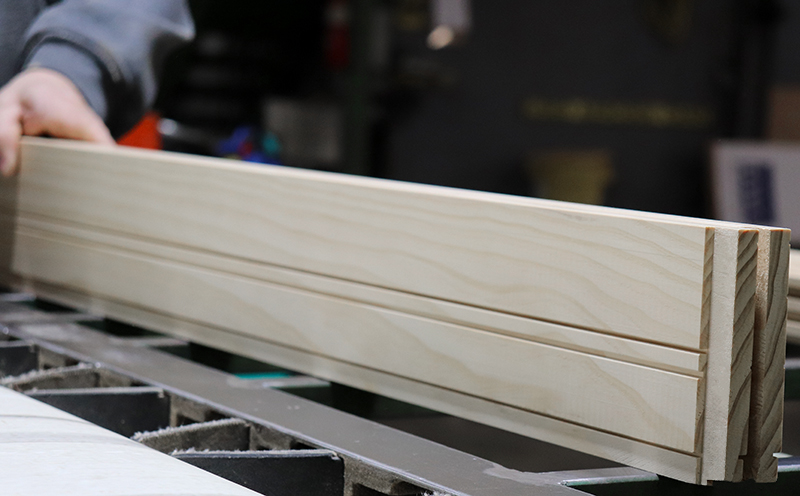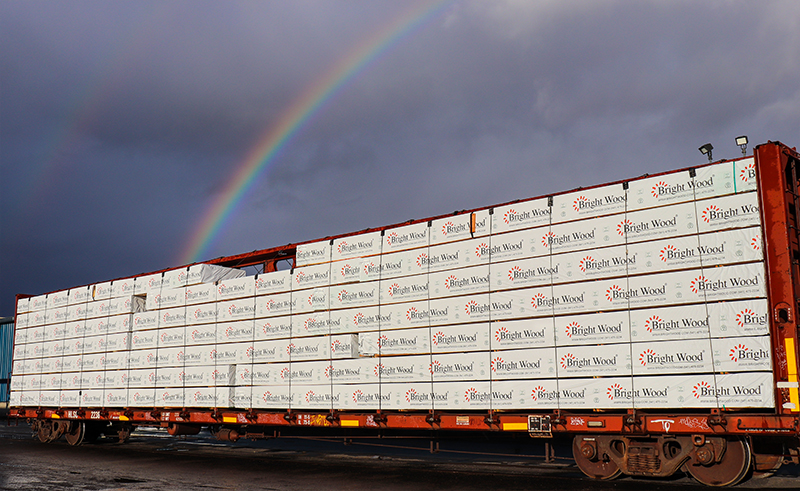 Bright Wood Contributes $2 Million to the 401(k) Savings and Profit Sharing Plan
[March 9, 2023] Bright Wood CEO/President Dallas Stovall announced the company is contributing an additional $2 million to the 401(k) Savings and Profit Sharing Plan. Plan participants will see the new funds in their Empower accounts before June 30, 2023.
Only Plan participants employed by Bright Wood on December 31, 2022, are eligible.
Bright Wood will distribute the monies in two ways:
Profit Sharing: All Plan participants will receive a share of the funds. Each individual's percentage of the overall payroll determines their allotment.
401(k) Match: Associates who deferred a portion of their pay into the Plan in 2022 (and 94 percent did) will also receive an additional contribution matching a percentage of their savings. Every Plan member's share is calculated using the same ratio.
Bright Wood will have distributed nearly $6 million in profit sharing, 401(k) matching, and bonuses in 2022. "Last year was the best in company history," Dallas said. "These retirement plan contributions and bonuses wouldn't be possible without the hard work and dedication of every Bright Wood person. Thank you so much for your contributions."
Eye Safety Starts Before You Get Out of Your Car
By Jim Sanders, Safety Manager
[March 9, 2023] Bright Wood has suffered 17 recordable incidents in the last three years involving an object in someone's eye. In other words, five to six people suffer eye injuries annually.
History shows the majority of our eye injuries occur outside. If everyone wore their eye protection as soon as they arrived at work (before leaving their vehicles) and continued wearing it until they returned to their cars after work, we'd all be a lot safer. This is in fact, Bright Wood policy.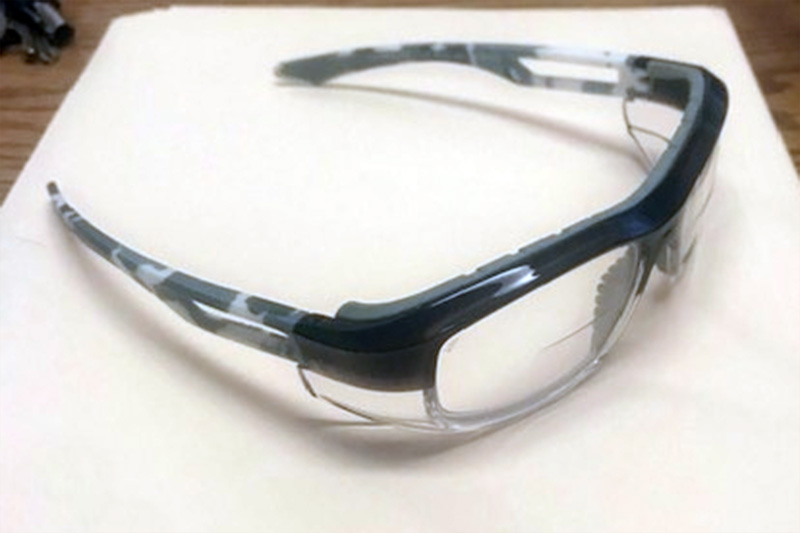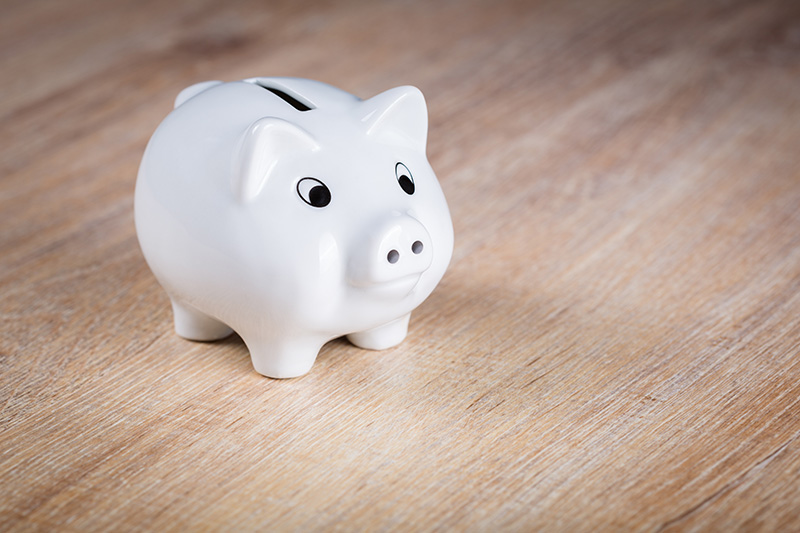 New Program Helps Plan Members Save Money on Generic Medications
[February 23, 2023] Bright Wood's Health and Wellness Plan (BWHWP) members now have access to Price Edge, a new cost-saving program from Optum Rx. The tool automatically kicks in whenever Plan participants use their BWHWP card while filling prescriptions for generic medications at participating pharmacies.
There are typically two price options for every prescription you fill: the with-insurance rate and the without-insurance one. According to Optum Rx, their price is lower 90 percent of the time because they can negotiate better fees with the drug companies due to their market share. Sometimes, however, it is cheaper not to use the Plan.
The Cost Edge tool benefits BWHWP members by:
Visit OptumRx.com or download their app to learn more about the Cost Edge tool, find in-network pharmacies, and research drug prices. You can also call Optum Rx at 1-855-505-8107 if you have questions.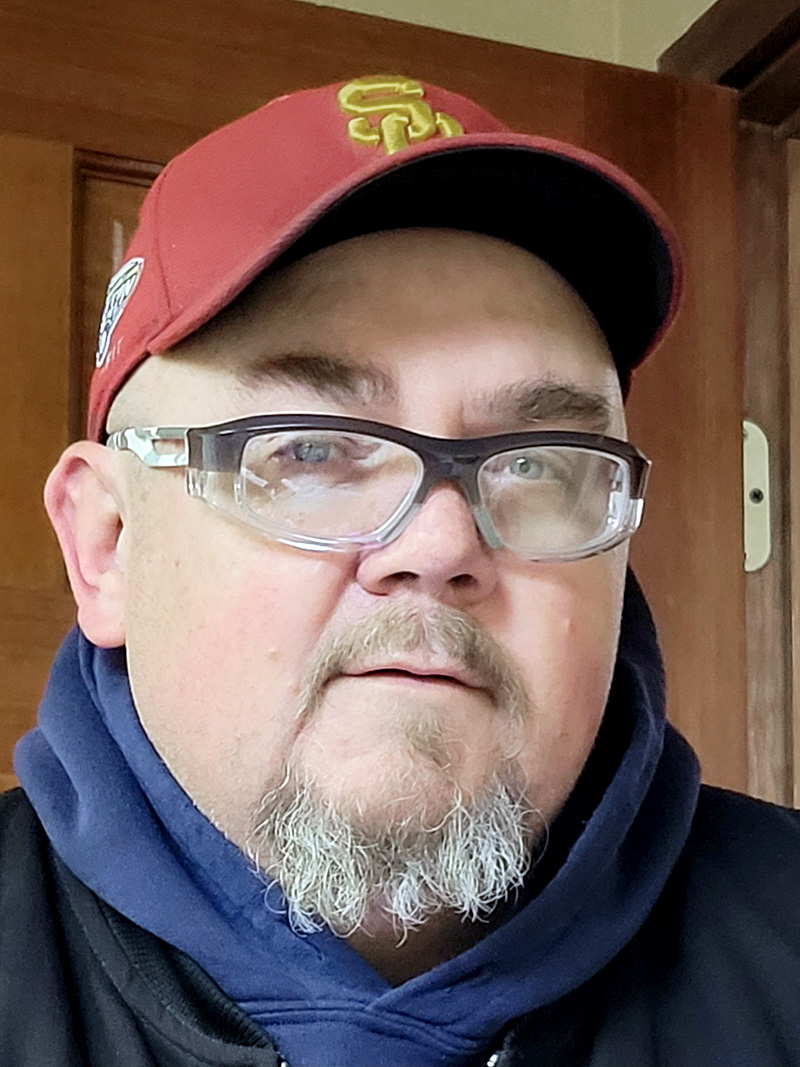 Save Money on Your Next Pair of Prescription Safety Glasses
[August 22, 2022] Oregon Bright Wood associates with optional Eye-Med vision coverage are now eligible to purchase prescription safety glasses from Walmart's Vision Centers in Redmond and Bend at a substantial discount.
Bright Wood will pay for the prescription lenses for your new safety glasses while you are only responsible for purchasing the frames, which run from $9 up to $29.
To participate, you need to present the Walmart Vision Center with:
Call Bright Wood's Personnel Department at 541-475-7799 with questions.